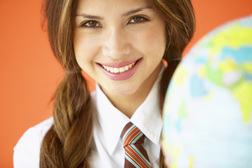 GREEN LAKE INTERNATIONAL STUDENT PROGRAM
The Green Lake International Student Program at Green Lake High School welcomes international students from around the world who wish to become an essential part of our high school community. International students may participate in a full academic program, sports and other extracurricular activities, and will have the opportunity to earn an American high school diploma. International students may enroll in a regular high school program, take individual International Baccalaureate courses leading to IB certificates, enroll in a first-year full IB Diploma Programme, or continue as a second year student in an IB Diploma Programme begun in their home country.


---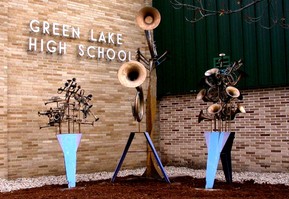 Green Lake has successfully hosted international students from Austria, Brazil, China, Croatia, Denmark, Finland, France, Germany, Italy, Japan, Mexico, Sweden, Taiwan, Thailand, Uzbekistan and more. The Guidance Department at Green Lake High School provides support and assistance to students and their families prior to their acceptance into the program, and extensively after the student arrives in Green Lake.

Green Lake High School, an International Baccalaureate World School, is committed to providing quality educational opportunities for all our students. In an effort to enrich the local high school community, we opened the doors of the Green Lake International Student Program in the 2012-2013 school year.

Living in a safe community and supportive environment, students will experience everyday life in America's Heartland, giving them a more balanced understanding of our country. Equally valuable is the contribution international students will make to our students, expanding their minds to the world. More importantly, connections the students make will help build relationships that span the globe and last a lifetime.

"Many exchange students return home with positive impressions of America, and they go on to become leaders in their own countries." ~Secretary of State, Hillary Clinton, 2010, extolling the importance of international exchange programs.
---
WELCOME TO GREEN LAKE, WISCONSIN, USA
Green Lake, Wisconsin is a beautiful resort community situated beside the deepest natural inland lake in Wisconsin. At its deepest point, Green Lake is 237 feet (73 meters). The small town is friendly and crime-free, and offers a four season way of life with white winters, green springs and summers, and colorful autumns. World class golf, boating, water skiing, biking, fishing, camping, and hiking are a few of the warm weather activities. Winter activities include cross country skiing, ice fishing, ice boating, and downhill skiing within an easy drive.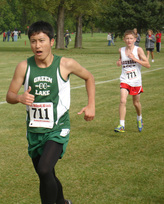 STUDENT AND EXCHANGE VISITOR PROGRAM
Green Lake High School has a long history of successfully hosting students from countries throughout the world. The School District of Green Lake has received permission from the United States Department of Homeland Security through the Student and Exchange Visitor Program (SEVP) to offer I-20 documents to non immigrant students (F1 students). The school district is also an authorized public boarding school that may accept visiting international high school students (J1 students). Through the rigorous application process, the school district has demonstrated the efficacy of providing both visa programs to visiting students. In order to ensure a more personal and successful experience, the Green Lake International Student Program will accept up to twelve international exchange students each year.


---